Ancient Mariner Guide Service
Light Tackle Coastal Oregon Salmon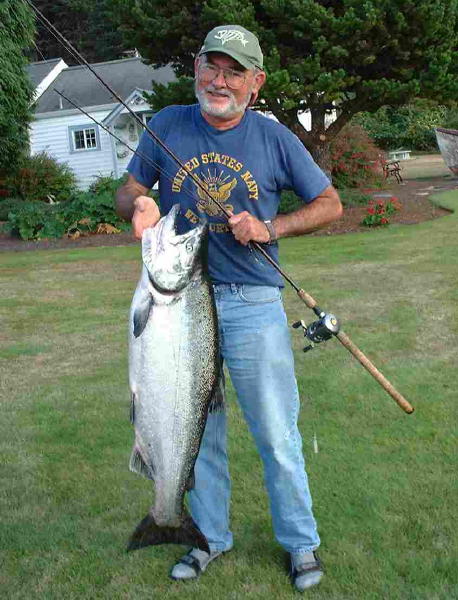 A chrome bright 34 lb. chinook from Tillamook Bay, Oregon
I fish for fun, not for a living. I guide because I enjoy sharing my passion for fishing and Oregon's spectacular aquatic environments.
I have spent an inordinate amount of time chasing salmon on the Oregon coast. I follow the fish, but I prefer the coastal river systems such as the Siletz, Nahalem, Yaquina, and the rivers of and tidewaters of Tillamook Bay.
My experience, personality, and education (I have a B.S. in Cold Water Fisheries and Limnology) all work to insure a successful trip! After years of fishing here, I still thrill to the incredible spunk of chrome bright salmon in the coastal river systems and their tidewater areas.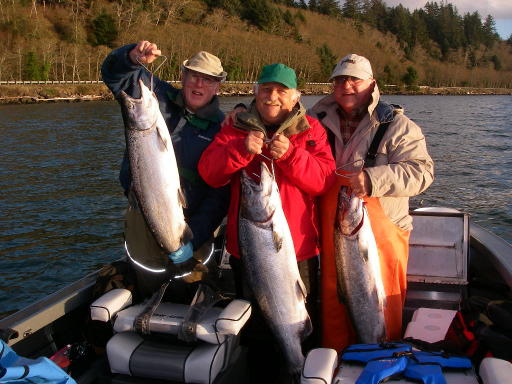 ---